Do not allow small obstacles to prevent you from obeying the main order left by the Lord Jesus
Saving souls and spreading the Gospel is an command given by the Lord Jesus to his disciples and the main objective of His Word.
Go therefore and make disciples of all the nations, baptizing them in the name of the Father and of the Son and of the Holy Spirit, teaching them to observe all things that I have commanded you…

Matthew 28:19-20
Obstacle: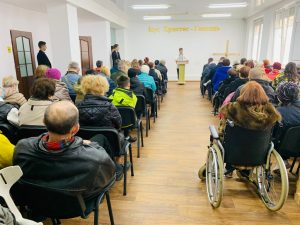 The problem is that there are Christians who cross their arms and exclude themselves from this mission. Excuses can be many: from lack of time, tiredness and even – amazingly – there are those who find it offensive and disrespectful to encourage someone to change their religious beliefs.
What revealed this was a survey by Lifeway Research, conducted in 2022. The Study stated that more than six out of ten American Christians do not know any method of telling others about their faith in Christ.
Thirst for souls:
On the other hand, there are people who do not measure efforts to talk about the Lord Jesus, even in a country taken by war.
In Ukraine, for example, Universal has been carrying out evangelistic work for nearly 20 years, which continued even after the war.
Pastor Sergio Dzhuhastranskyi and his wife, Olga, are the result of this work. They are the church's first couple of Ukrainian pastors and have not left the country to help people in times of tension.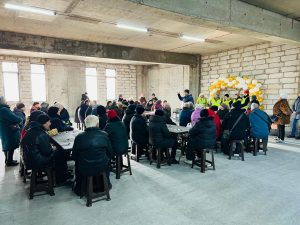 "It was a lot of suffering, scared people, who lost everything, including family members. We left Kiev (capital) and went to Lviv. In this city there was no church work, so we started visiting, talking to people and supporting church members who remained in the country. We went through moments of danger, but nothing could silence the Voice of the Holy Spirit within us and the desire to save souls. We saw everything that was happening as an opportunity", says Olga.
Support during the war:
Fortunately, these and other courageous servants made themselves available to needed souls to serve and save. They received and distributed food and humanitarian aid, carried out social work and meetings even with bombing threats.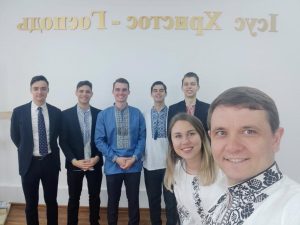 "We returned to Kiev in May 2022. When we understood that God has to come first, no matter the situation, we spared no effort. All efforts paid off, many people were helped with physical food and, mainly, with Spiritual Food. The Church became the most frequented place in the country, as the war opened the hearts of many to God", he concludes.
Do not stop:
Don't limit yourself, don't wait any longer to start winning souls. Join an evangelistic group. At Universal there are groups and projects to reach the most varied types of people, in various locations.